EDIT MAIN
FINANCIAL AID
Applying for financial aid is a very important step towards securing the needed resources to allow your student to attend a post-secondary institution of any kind. The sooner you apply, the more apt you are to have funding reserved for your collegiate experience if you qualify.
During the month of October of each year, you should complete the FAFSA ( https://studentaid.ed.gov/sa/fafsa) -- This is a 'free' application. If you find yourself paying for this, then you are using the wrong website.
Click on the picture below to learn about the 7 Things Needed for the FAFSA: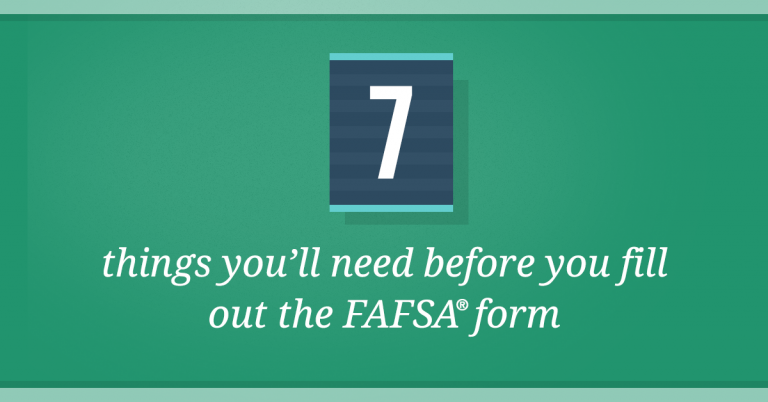 Have a Question about the FAFSA? Click on the picture below: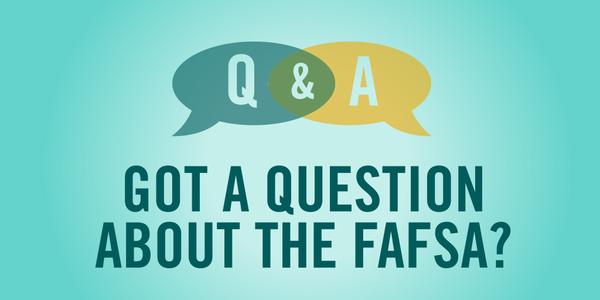 WHY IS FINANCIAL LITERACY IMPORTANT? By ANNUITY.ORG
"Let's face it — money makes the world go 'round. That's not to say that love, happiness or other life goals aren't important, but having money makes those goals and dreams achievable. Whatever your goals may be, perhaps to find a cure for cancer or start a family, you will need money to achieve them. Without financial literacy, making, keeping and growing your money will be nearly impossible, and your goals will stay at arm's length.
Attending college or trade school is a wise choice because an investment in your professional know-how gives you the opportunity to make more money and accomplish your dreams. But for many Americans, college is our first lesson in financial literacy, and it isn't always a pleasant one.
Finding the right resources is the first step in how to become financially literate.
Students hope to get an education that will allow them to stay competitive in their field and face many choices regarding the best way to get a degree. This involves deciding which school to go to, which scholarship to apply for and how much loan debt to take on.
Use this student guide to financial literacy to help you determine where to begin your college career."
You can find more by going to the website below:
https://www.annuity.org/financial-literacy/students/
STUDENT/PARENT FINANCIAL AID NIGHT
There are other resources to help you with financial aid questions and concerns. A 'Financial Aid Night' is offered each September at the high school for the parents and students. Please contact the high school office or the school counselor for details.
KANSAS BOARD OF REGENTS FINANCIAL AID WEBSITE
Below is a link to help you get a better understanding of what 'financial aid' is, how it is calculated, and provided:
https://www.kansasregents.org/students/student_financial_aid