EDIT MAIN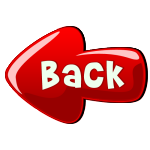 HIGH SCHOOL GRADUATION REQUIREMENTS
Mission Valley High School offers three types of high school diplomas. They are Standard Diploma, Standard Diploma using Regents Qualified Admission Curriculum, and Diploma of Distinction using Honors Program or Kansas Scholars Curriculum. Specific details of each Diploma's requirements are available through the administration and/or school counselor. The chart below is a general listing for the Standard Diploma. (click here to see a diploma degree checklist)
SUBJECT AREA
CREDITS
COURSES
(See the HS Course Description booklet for details)
English
4
English 1 (1.0), English 2 (1.0), English 3 (1.0), English 4 (0.5)
Communications (0.5), Advance English(0.5), English Comp (0.5)
Social Studies
3
World History / Geography (1.0)
American History (1.0), American Government (0.5)
History Thru Hollywood (0.5) College Psychology (0.5),
Sociology (0.5), Current Events (0.5)
Science
3
Earth Science (1.0), Biology (1.0), Human Anatomy (1.0), Chemistry (1.0), Physics (1.0).
Natural Resources (1.0), Horticulture (1.0), Animal Science (1.0)
Mathematics
3
Math 1 (1.0), Math 2 (1.0), Math 3 (1.0)
Trigonometry (0.5), College Algebra (0.5), AP Calculus (1.0)
Phy. Ed. / Health
1
Health and PE (1.0), Strength and Conditioning (1.0, 0.5)
Fine Arts
1
Art 2-D (1.0), Art 3-D (1.0), Forensics (0.5), Band (1.0),
Choir (1.0), Guitar (1.0)
Practical Arts
0.5
Money Management (0.5), Ag-Business Management (1.0)
Computer Technology
0.5
Business Course (0.5)
Electives
9
All other classes besides those listed above will be considered electives.
TOTAL CREDITS REQUIRED
25
(See the HS Course Description booklet for details)
CLASS OF 2018 & BEYOND
USD 330 GRADUATION REQUIREMENTS - STANDARD DIPLOMA

STANDARD CURRICULUM

USD 330 GRADUATION REQUIREMENTS - STANDARD DIPLOMA

REGENTS QUALIFIED

ADMISSIONS CURRICULUM

USD 330 GRADUATION REQUIREMENTS - DIPLOMA OF DISTINCTION

HONORS PROGRAM

KANSAS SCHOLAR

CURRICULUM

English - 3 ½ units English 1, 2, 3 English 4---Gr. 12
English - 4 units English 1, 2, 3 Adv. English & Comp. 1 - Gr 12
English - 4 units English 1, 2, 3 Adv. English & Comp. 1 - Gr 12
Communications/Forensics - ½ unit
Communications/Forensics -½ unit
Communications/Forensics -½ unit
Mathematics - 3 units Must include Math 1, Math 2, Math 3
Mathematics - 3 units Must include Math 1, Math 2, Math 3

(course required Sr. year if ACT math is less than 22)

Mathematics - 4 units Must include College Algebra and Plane Trigonometry
Science - 3 units Must include at least 1 lab science (may include 1 credit earned from approved ag science course)
Science - 3 units (2018-2020)--Earth Science, Animal Science, or Human Anatomy and Chemistry or Physics

(2021 & beyond)--Earth Science, Biology and Chemistry or Physics

Science - 3 units Must include Biology, Chemistry and Physics

(Most will start with Earth Science--limited approval to start w/biology)

Social Sciences - 3 units Must include 1 unit World History, 1 unit American History, ½ unit

American Government and ½ unit

Social Science elective

Social Sciences - 3 units Must include 1 unit World History, 1 unit American History, ½ unit American Government and ½ unit Psychology, Sociology or Economics
Social Sciences - 3 units Must include 1 unit World History, 1 unit American History, ½ unit American Government and ½ unit Psychology, Sociology or Economics
Health/PE- 1 unit
Health/PE- 1 unit
Health/PE- 1 unit
Fine Arts - 1 unit (art or music)
Fine Arts - 1 unit (art or music)
Fine Arts - 1 unit (art or music)
Practical Arts - ½ unit (Money Management, Agribusiness Management)
Practical Arts - ½ unit (Money Management, Agribusiness Management)
Practical Arts - ½ unit (Money Management, Agribusiness Management.)
Technology- ½ unit (Business Course)
Technology- ½ unit (Business Course)
Technology - ½ unit (Business Course)
Foreign Language - no requirement
Foreign Language - no requirement
Foreign Language - 2 units of the same language
Elective Options - 9 units
Elective Options - 8 ½ units
Elective Options - 5 ½ units
(3-12-18)
Valedictorian and Salutatorian must complete Diploma of Distinction
Diploma of Distinction requires 10 hours of Community Service per school year, 1 extra-curricular activity per year, and the ACT taken by December of Seniors' Fall Semester
STANDARD DIPLOMA - QUALIFIED ADMISSIONS
The purpose of this program is to insure that the students who complete a rigorous and relevant academic curriculum at the high school level have met the qualified admissions requirements to be admitted into any Kansas Board of Regents (KBOR) college or university.
Required for students to enroll directly in one of the 6 state regents universities: Emporia State, Fort Hays State, Kansas State, Pittsburg State and Wichita State. University of Kansas requires students to complete the Regents Qualified Admissions curriculum as well as these additional requirements: 3.0+ overall GPA and 24+ ACT or 3.25+ overall GPA and 21+ ACT.
These standards have been set by the Kansas Board of Regents.
English 4 units--at least one unit must be taken each year
Social Sciences 3 units--must include 1 unit U.S. History, ½ unit American Government,
1 unit World History, ½ elective unit
Natural Sciences 3 units--must include at least 1 unit of chemistry or physics
Mathematics 3 units--must include 1 unit each of Math 1, Math 2, Math 3
(If ACT math score is less than 22 at end of junior year, a year of math must be taken during graduating year.)
Electives 3 approved units
Complete the above pre-college curriculum with at least a 2.0 GPA on a 4.0 scale
AND
Achieve ONE of the following:


ACT score of 21 or higher; OR
SAT score of 980 or higher; OR
Graduate in the top one-third of class
AND
Achieve a 2.0 GPA or higher on any college credit taken in high school.
KANSAS SCHOLARS CURRICULUM
Students completing the Kansas Scholars Curriculum and meeting the other requirements, may be designated as State Scholars, which makes them eligible to receive State Financial Aid as provided by the Kansas Legislature.
The Qualified Admissions Curriculum must be completed in addition to the following 3 units:
Mathematics 1 additional unit of advanced mathematics
Foreign Language 2 units of the same foreign language
Natural Sciences Courses completed must include biology, chemistry and physics (A fourth year of science is recommended)
For more information about the Kansas Scholars Curriculum or State Scholar designation visit www.kansasregents.org.
https://www.kansasregents.org/academic_affairs/qualified_admissions
NCAA CERTIFICATION GUIDELINES
ACADEMIC-ELIGIBILITY REQUIREMENTS
1. Graduate from high school.
2. Complete the core courses listed below
3. Earn a minimum required grade-point average in your core courses
4. Achieve a combined SAT or ACT sum score that matches your core-course grade-point average in the grade-point average and test score index.
REQUIRED CORE CLASSES
Division I
Division II
English
4 years
3 years
Math (Algebra I or higher)
3 years
2 years
Science
2 years
2 years
Social Science
2 years
2 years
Extra year from English, math, or science
1 year
3 years
Extra core courses from:
4 years
4 years
(any category above, or foreign language comparative religion or philosophy)
Total Core Units Required:
16
16

Students must also meet core GPA and ACT/SAT requirements. For complete details of most current requirements go to:www.eligibilitycenter.org.