Food Service Staff
Jennifer Lisk - head cook

Carrie Hewes - asst. cook

Jacilyn Kaster - asst. cook

Carrie Halupa - OPAA! director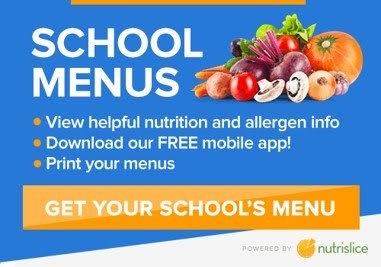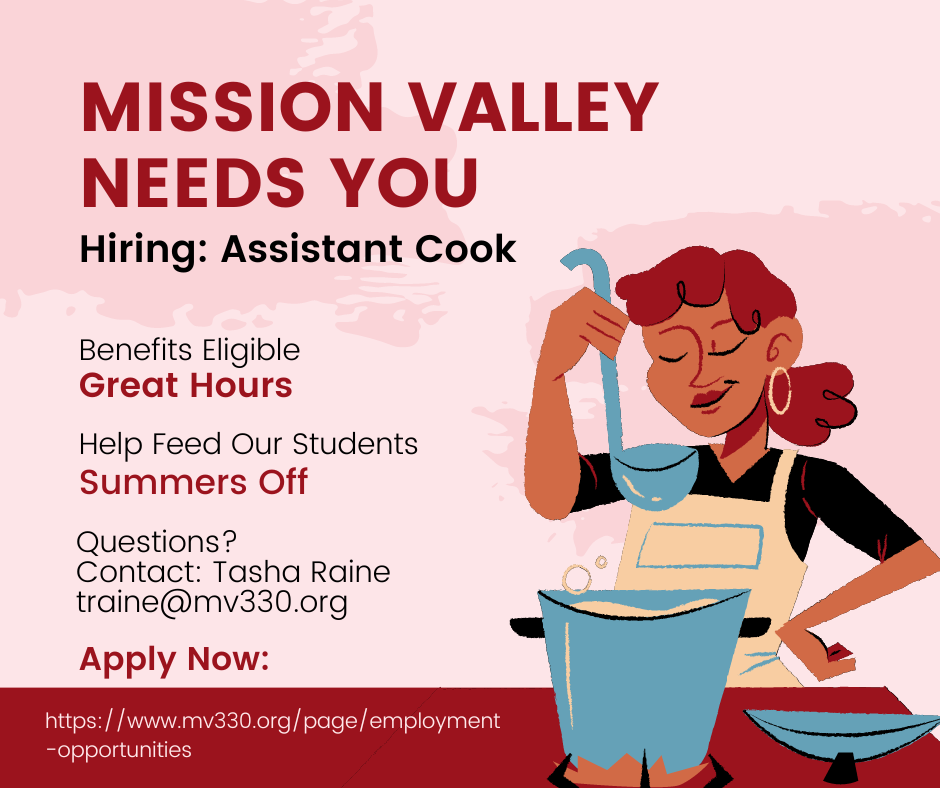 New Food Service Policy - Adopted 3/13/17
Please note that in the new food service policy, meals will not be allowed to be charged. Any student failing to keep his/her account solvents as required by the district will be allowed to purchase a meal if the student pays for the meal when it is received.
At least one written warning shall be provided to a student and his/her parent or guardian prior to denying meals for students having spent all funds in their account. If payment of the negative balance is not received within 5 working days, the debt will be turned over to the superintendent or superintendent's designee for collection in accordance with board policy DP. If the debt is not paid within 10 days of mailing the final notice of the negative account balance under policy DP, it shall be considered bad debt for the purposes of federal law concerning unpaid meal charges.
Payments for school meals may be made at the school, district office or online at www.mv330.org.
Students, parents, and guardians of students are encouraged to prepay meal costs.
The district will provide a copy of this unpaid meal charges policy to all households at or before the start of school each year and to families and students that transfer into the district at the time of transfer. The terms of this policy will also be communicated to all district staff responsible for enforcing any aspect of the policy. Records of how and when it is communicated to households and staff will be retained.
Free & Reduced Lunch Information
Breakfast is an important part of a student's day. Mission Valley serves breakfast and JH/HS also have a second chance breakfast. Fuel up for the day.
Free and reduced meal applications are now available to fill out online. Applications are confidential and only viewed by determining officials. https://secure.ezmealapp.com/ApplicationScreen.aspx?
Register for a free account on EZSchoolPay
Visit http://ezschoolpay.com to get started!
You now have the ability to pay for school breakfast and lunch online! Monitor your child's meal account balance and receive low-balance email alerts through EZSchoolPay.com. The online payment option is a quick and secure way to deposit money to your child's meal account by using a debit or credit card.
What You Need to Register
Email Address

The name of your school district

Your student's ID number (obtain from your school) or birthday
How to Register
Go to www.EZSchoolPay.com

Create an account by clicking "Parents Register Now"

Complete the parent registration form (you must complete all fields with a red asterisk *)

To search for the school district name, click on the BLUE MAGNIFYING GLASS. A pop-up window will appear.

It is only necessary to search by entering information one field. For example, search by city, state or by district name. It is not necessary to complete all fields to search for your district.

To search by district name, type in the first 4 letters of your district in the "District Name" field, then click on the BLUE MAGNIFYING GLASS. Your district's name will be displayed; simply check the box for your district and click on the green link USE SELECTED DISTRICT AND CLOSE at the bottom of the pop-up window.

Check the box to verify you have read and agree with the Terms of Use.

Click SAVE

Once you register, an email will be sent to the address provided. You must go to your email and click the link provided in the email from EZSchoolPay.com to validate your account.

Once your account is validated, you may now start using your EZSchoolPay account.
USDA Nondiscrimination Statement
In accordance with federal civil rights law and U.S. Department of Agriculture (USDA) civil rights regulations and policies, this institution is prohibited from discriminating on the basis of race, color, national origin, sex (including gender identity and sexual orientation), disability, age, or reprisal or retaliation for prior civil rights activity.
Program information may be made available in languages other than English. Persons with disabilities who require alternative means of communication to obtain program information (e.g., Braille, large print, audiotape, American Sign Language), should contact the responsible state or local agency that administers the program or USDA's TARGET Center at (202) 720-2600 (voice and TTY) or contact USDA through the Federal Relay Service at (800) 877-8339.
To file a program discrimination complaint, a Complainant should complete a Form AD-3027, USDA Program Discrimination Complaint Form which can be obtained online at: https://www.usda.gov/sites/default/files/documents/USDA-OASCR%20P-Complaint-Form-0508-0002-508-11-28-17Fax2Mail.pdf, from any USDA office, by calling (866) 632-9992, or by writing a letter addressed to USDA. The letter must contain the complainant's name, address, telephone number, and a written description of the alleged discriminatory action in sufficient detail to inform the Assistant Secretary for Civil Rights (ASCR) about the nature and date of an alleged civil rights violation. The completed AD-3027 form or letter must be submitted to USDA by:
(1) mail
U.S. Department of Agriculture
Office of the Assistant Secretary for Civil Rights
1400 Independence Avenue, SW
Washington, D.C. 20250-9410; or
(2) fax:
(833) 256-1665 or (202) 690-7442; or
(3) email:
program.intake@usda.gov
This institution is an equal opportunity provider.